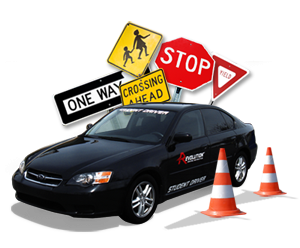 Road Tests
Disclaimer
Professional Driving Schools is licensed and certified by the State of Utah (which certification must be renewed each year) to administer official State Road Tests for $40*
Our examiners have been trained by the state road-test training program to ensure proper testing procedures and complete HONESTY. We work very closely with the Utah Driver License Division (D.L.D.), and every road test is administered with the same standards as a state agency. Tests can be administered in English, Spanish, and Portuguese.
Schedule an Appointment
*Scheduling same day appointments may be available for those who want to take the test immediately, call or text and ask for details.
Call or text 801-613-1039 during school business hours: Monday-Friday 10 AM to 6 PM
Testing hours vary by availability.
Click HERE to find the nearest testing center.
Prepare for Your Test
Use your Operator Learner's Permit to practice driving (if necessary) before you go to take the test.
Since we will provide the vehicle, this vehicle has been approved by the Division for all safety matters, so you don't have to worry about anything.
What's On The Test
Right and left turns
Right and left lane changes
Moving in Reverse
3 Point Turn
U-Turn
Simulated Uphill and downhill parking
Paralell parking
Obey general traffic rules: speed limits, traffic lights, stop signs, road markings, etc.
Automatic Test Failure
Drive over double solid yellow lines.
Improper lookout (pulling out in front of a car without seeing it)
Hit or drive up onto the curb in any maneuver (especially backing, paralell park)
No habit (forget blind spot, turn signal, etc. more than 4 times)
Any other dangerous action that puts the car or passengers at risk